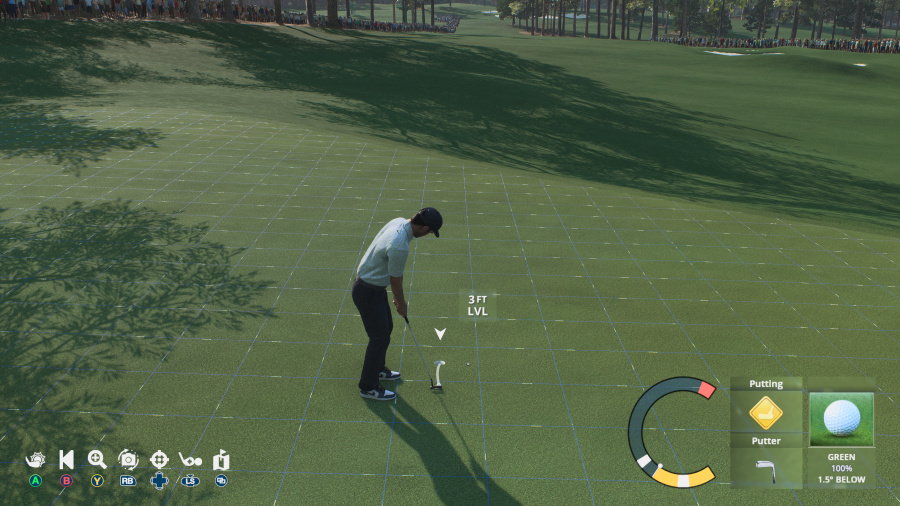 Well, we may be a tad late with our review of EA's first foray into the world of golf in eight years but, as it turns out, our delay has rather worked in the game's favour. Indeed, our biggest issue thus far with EA Sports PGA Tour, its rather demanding analogue shot system, has now had a classic three-click option added via a patch and, with this more chilled control variant onboard, it's an engrossing sim that's much easier to recommend to a wider audience of wannabe Tigers.
EA's long overdue return to the fairways is a richly detailed and deep simulation on pretty much every front. This is a fantastic looking experience, with photo-realistic recreations of 30 top courses, a decent roster of pro players, plenty of ways to play and a juicy career mode that will keep even the most hardened of golf enthusiasts busy for a good old while.
Kicking things off, and it's in the opening hours you'll spend with this one that its biggest issues show through. In terms of tutorials, there's little to no help early doors and you'll need to dig into tricky optional skill games and take what lessons the game throws at you dynamically to pick up on some of the more intricate aspects of the many ways in which you can influence the flight of a ball here. It's not particularly newcomer-friendly, and its serious sim attitude can also be felt in its presentation between matches, all no-nonsense stats, drab colours and a desire to push you straight into the next round without fanfare.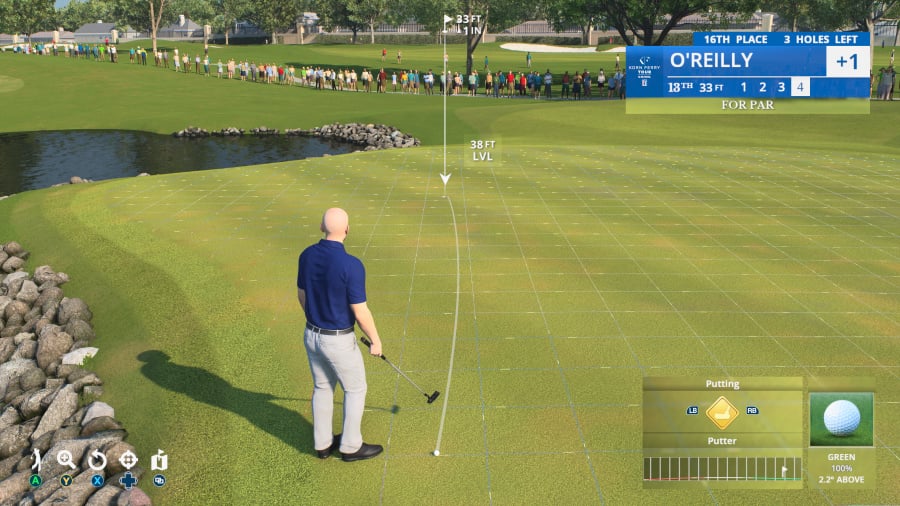 The game's steep learning curve was initially compounded by a default swing/shot system that requires plenty of patience to master, a control setup that led us to endless wild shots and frustrating failures in the beginning of our career. However, with the addition of a more arcade-style three click method of play – one we're sure you remember from the glory days of the studio's Tiger Woods series – this situation is now rectified. We'd honestly recommend new players get their bearings with this more straightforward style of play, get some lessons under their belt and a feel for the run of play before gently incorporating the tougher – but more precise – analogue stick swings into their game bit by bit.
With this more user-friendly control system added, EA Sports PGA Tour makes for a richly satisfying sim that masters of the game and newcomers alike can enjoy and, with the signature chilled out ambience and musical stylings of the classic EA PGA games present and correct here, we've found ourselves digging into this one for long evenings of engrossing golf on the couch.
In terms of modes, you've got a main career offering that charges you with creating a player and then digging deep into an RPG-styled affair where you'll very slowly take your inexperienced nobody and turn them into a Masters champ by building their skills out via points accrued through play. There are no shortcuts here, it's challenging stuff, but it also gives you lots of side activities, skill games and dynamic mission objectives to complete in order to keep you focused and always aiming towards something as you progress up the pro ladder.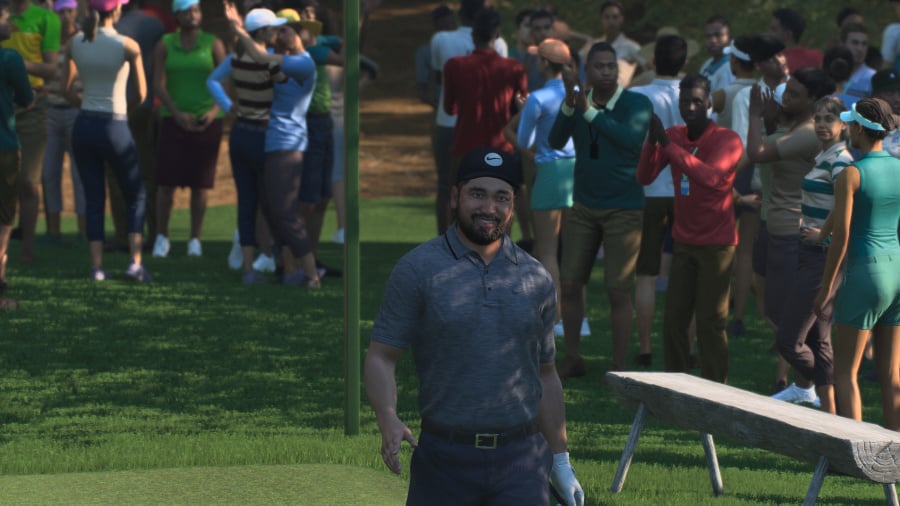 Away from career, you can choose to play as any of the game's roster of professional golfers in a Quick Play mode that offers lots of different match types to dig into, take part in online and offline tournaments, hone your skills in the challenge arena and work through weekly, daily and course-specific challenges that ensure you slowly become a pro at every legendary golf location on offer.
Whilst EA's game may overall lack the plethora of modes on offer in its biggest competitor, PGA Tour 2K23, it makes up for this, and then some, by bringing an unrivalled attention to detail in its gorgeous, photo-realistic courses and in the breadth of shots and unparalleled ball physics that it gives players to work with. There's also a very nice balance here between a serious sim style and a sprinkling of arcade touches, such as sparking up an absolute beast of a drive when you nail your shot timings, that makes for action we find ourselves thoroughly enjoying.
We should also mention the soundtrack, which may not be to everyone's taste but we are 100% down with its chilled out vibe, alongside commentary that does a great job of detailing different plays, describing the action at hand in detail and reacting perfectly when you pull off a long-range putt or stunning drive up the fairway.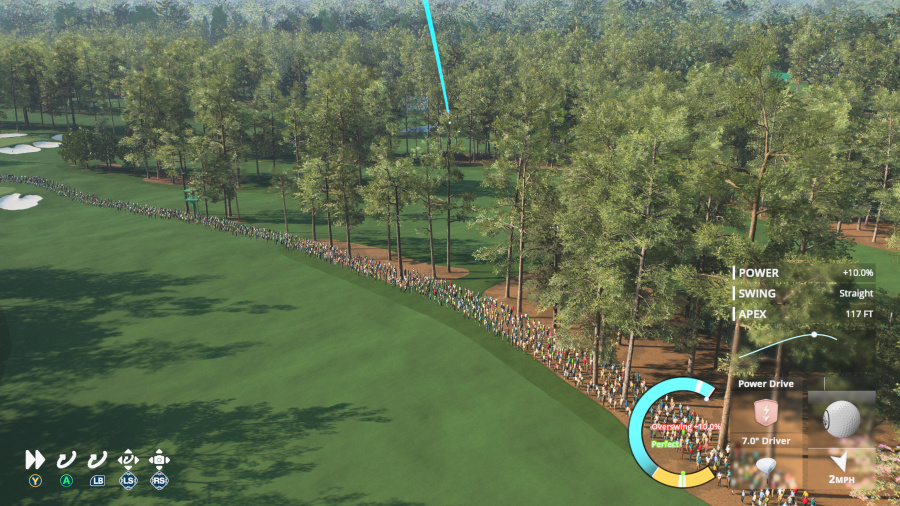 Overall, then, it's something of a stellar return for EA. We're huge fans of what 2K has been serving up with their series of golf games over the past few years, but it feels great to have the old masters back in the mix to up the ante, especially when they're delivering what, for our money, is the best golfing experience currently available on consoles. It may take itself a little too seriously at times with its po-faced, understated stylings, and it'll take you a little while to find your feet and learn the ropes, but once you get down to business, EA Sports PGA Tour is a super-slick and satisfying sim that we'll be spending a lot of time with over the coming months.
Conclusion
EA Sports PGA Tour is an excellent return to the fairways for the studio, delivering the most realistic and deep golfing action currently available on consoles. There's a slick and rewarding sim to dig into here and, with recent new additions to the choice of control set-ups, it's an experience we thoroughly recommend to golfing pros and newcomers alike. With plenty of modes, top-notch presentation, best-in-class ball physics and a fine selection of courses to master, we can see ourselves spending plenty of time with this one in the weeks and months ahead.
Photo-realistic courses look and feel spectacular to play on
Excellent array of shots and top-class ball physics
Plenty of choice in control methods to suit beginners and pros
Deep career mode backed up by online tournaments, quick play and skill games
Daily and weekly challenges give solo players plenty to work towards
Top-notch commentary
Can feel a little po-faced and overly serious in its presentation
Steep learning curve and little in the way of tutorials