It also includes QoL updates, Sandbox tuning & more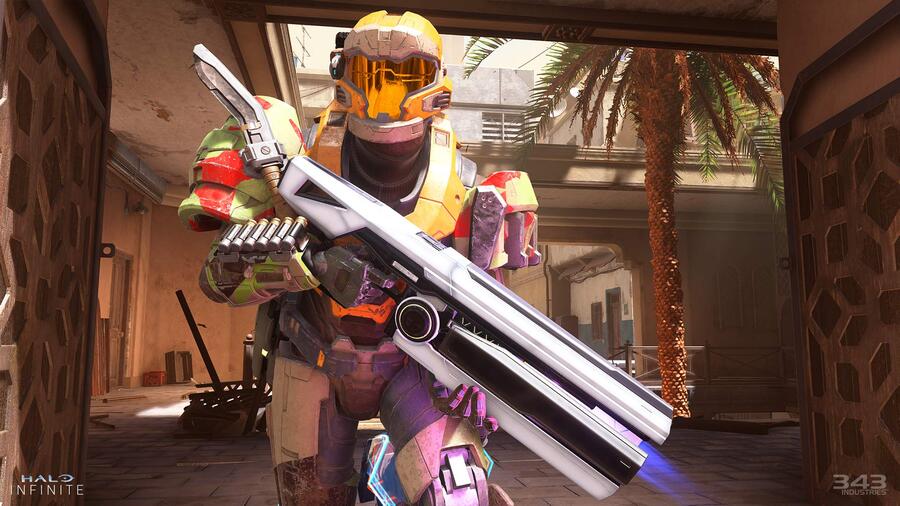 Although it has had some difficult periods, the Halo Infinite Multiplayer live service has continued to evolve over the past year – with the arrival of Season 3 not long ago.
Now that we're in May, 343 Industries has announced it will be releasing a new update on 10th May. Players can expect this update to include "community-requested" QoL improvements, Sandbox tuning updates, and a number of bug fixes.
One of the many highlights on Xbox consoles is the addition of an FPS Counter option. Here's a bit about it:
"Not only does this provide great contextual information for you while playing in a match, but it's also vital for Forgers looking to build maps that have steady performance (framerate). Allowing Forgers this extra bit of insight should help them create quality maps that feel even more smooth to slay on."
Apart from this, players can expect mode updates – including the return of Halo 5 fan-favourite Super Fiesta. This will include the campaign's unique weapon variants and fully upgraded equipment entering the Arena.
Ranked King of the Hill is getting an adjustment where the hill will now spawn faster at the start of a match, and no longer has a "wind-up" time when a Spartan enters the space.
In terms of Sandbox balance tuning – players can expect balance adjustments to the Disruptor, Spike Grenades, Dynamo Grenades and the new Shroud Screen, where in Ranked Arena it will have just 1 charge upon pickup.
Forge mode will also undergo some QoL updates on PC and console, including improvements to the stability of scripting and there'll be some UXUI changes across Halo Infinite – including some "highly requested improvements" to the game's menus – improving accessibility, visibility of certain options and navigation.
Last but not least, there'll also be a number of bug fixes and various server and client stability improvements to reduce crashes. A full version of these patch notes will be released on 10th May, so be on the lookout for an update then.
A new event 'Site Unseen' is also currently taking place until 16th May – it includes a free 10-tier event pass:
Will you be checking out this Halo update next week? Comment below.