Pillow softness officially adjusted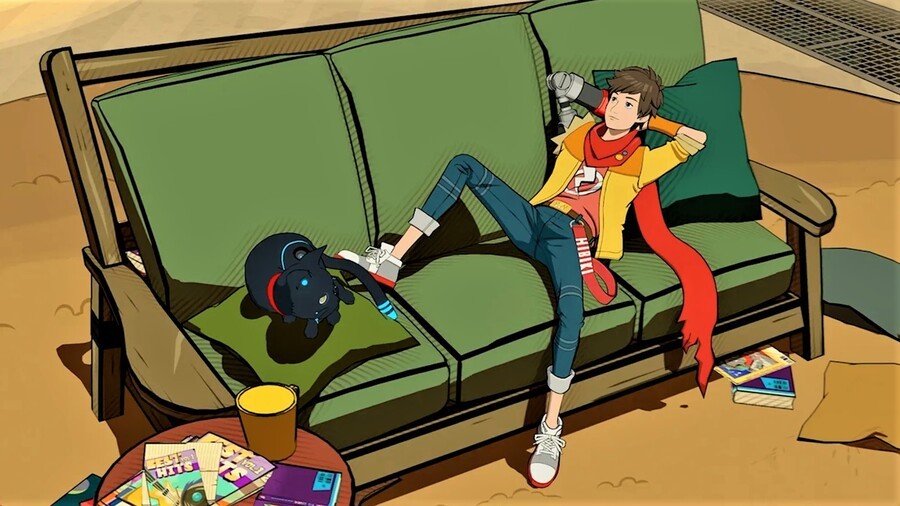 The latest Hi-Fi RUSH update is now live on Xbox Game Pass, and it introduces some amusing fixes for Tango's fantastic rhythm beat-em-up. Were you clamouring for improved pillow softness to better refresh Chai? Your prayers have been answered in Update 4!
The rest of the update focuses on some small gameplay tweaks made by the team at Tango. We'll include the full Hi-Fi RUSH patch notes down below.
Hi-Fi RUSH Update 4 Xbox Patch Notes
Removed exploit that allowed players to continuously resell attacks that the player has already sold. This adds realism since you cannot sell that which is no longer yours.
Fixed an issue where the "Specialist" challenge on The Wall of Fame will not be unlocked despite purchasing all available Special Attacks in the game. (Note: This is retroactive, so if you have already purchased the attacks it will register the objective as complete automatically)
Fixed an issue where a cool hidden animation for playing with 808 on the couch while she is equipped with the Bossplay Roquefort costume would not play.
Fixed support of PSO caching on the Microsoft Store version which could cause hitching during gameplay.
Adjusted couch pillow softness in the hideout to better refresh Chai when relaxing in between missions.