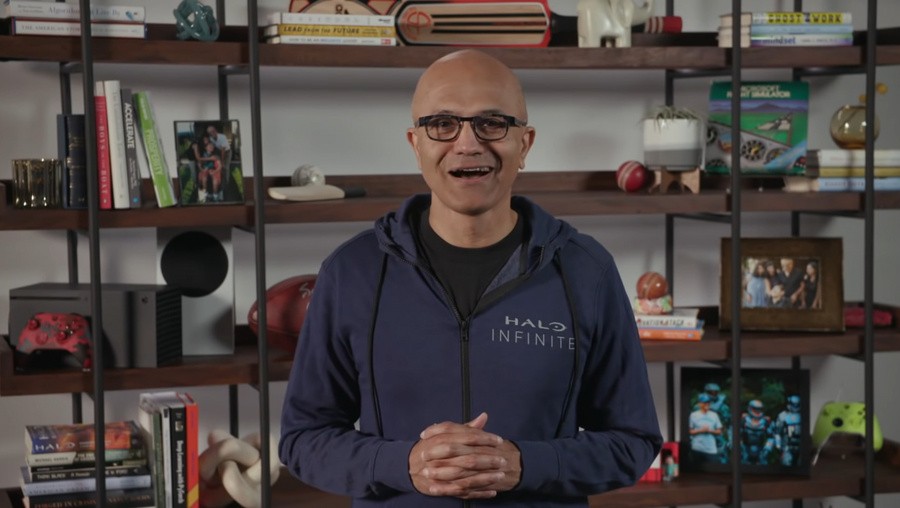 Microsoft revealed its earnings results for FY23 Q3 last night, and following the publication of the report, Microsoft CEO Satya Nadella appeared on a conference call to discuss those results – including how they relate to Xbox.
As part of his comments, Nadella revealed that the company "set third quarter records for monthly active users and monthly active devices", and the revenue from gaming subscriptions reached nearly $1billion during the quarter.
Here's a bit of what he had to say:
"We are rapidly executing on our ambition to be the first choice for people to play great games whenever, however, and wherever they want."

"We set third quarter records for monthly active users and monthly active devices. Across our content & services business, we are delivering on our commitment to offer gamers more ways to experience the games they love.

Our revenue from subscriptions reached nearly $1 billion this quarter. This quarter, we also brought PC Game Pass to 40 new countries, nearly doubling the number of markets we're available."
Nadella then went on to talk about first-party titles, stating that "great content" remains a critical factor behind Xbox's growth, and even mentioning that he's "never been more excited" about Xbox's pipeline of games:
"Great content remains the flywheel behind our growth. We have now surpassed 500 million lifetime unique users across our first party titles.

And I've never been more excited about our pipeline of games, including the fourth quarter launches of Minecraft Legends and Redfall."
That last bit is quite a bold statement considering Nadella has worked at Microsoft since 1992 and has been CEO of the company since 2014 — he's been around the business throughout the entirety of Xbox's existence!
It's all sounding very positive from Nadella, then, although there was one downside to the earnings results, which was the 30% decline in hardware sales compared to the previous year. You can read about that elsewhere on Pure Xbox: