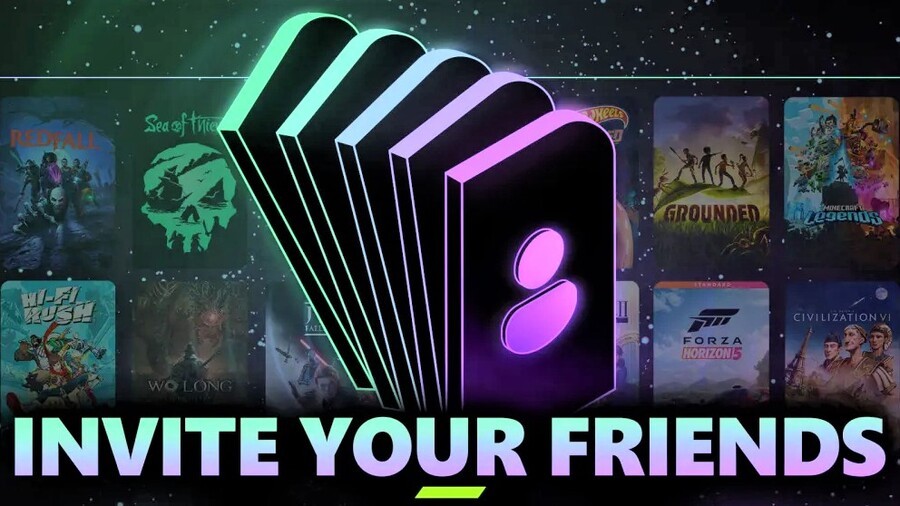 Microsoft has today announced a brand new program to try and entice new players to try out its Game Pass service. The new 'Friend Referral Program' — as it's known — allows current Xbox Game Pass Ultimate and PC Game Pass players to gift up to five 14-day PC Game Pass trials to friends who aren't using the service.
Strangely, these five trials are currently restricted to just PC Game Pass – there doesn't appear to be any reward option for friends who may want to play on console. However, console players can be on the referring end, as the 14-day trials are a perk for Game Pass Ultimate players to hand out as well as standard PC Game Pass subscribers.
The new program is already live according to an Xbox Wire blog post:
"You can find Friend Referral invitations on the Game Pass Home screen, just click the "Give PC Game Pass" button to share.

Invited friends must be new to Game Pass to redeem the free trial."
Last week, the company revealed that Xbox's content and services revenue was up 3%, which includes Xbox Game Pass of course. Still, the team is clearly trying to grow the service as much as possible, and it'll be hoping some of these two week trials turn into permanent subscriptions.