Another year, another entry in SIE San Diego's long-running MLB The Show franchise, and this time around history takes centre-stage with a new Storylines mode giving players the opportunity to learn about some of the all-time great baseball players from the Negro Leagues. It's undoubtably the highlight of an outing that underwhelms in some places but, when all's said and done, still manages to serve up an excellent overall package.
Let's start with what it whiffs, and MLB The Show 23 once again fails to address a few issues that have been fairly long-standing with the game at this point, with both its Franchise and Road to the Show modes doing little to really make themselves stand out over previous entries, and they continue to take a firm back seat to the centre-piece offering of Diamond Dynasty. That's not to say getting involved with either of these modes is a total let-down, they're still perfectly fine and functional, it's just that it all feels a little flat and uninvolved in terms of both presentation and with regards to reasons to stick at it in comparison to both DD and the new Storylines offering.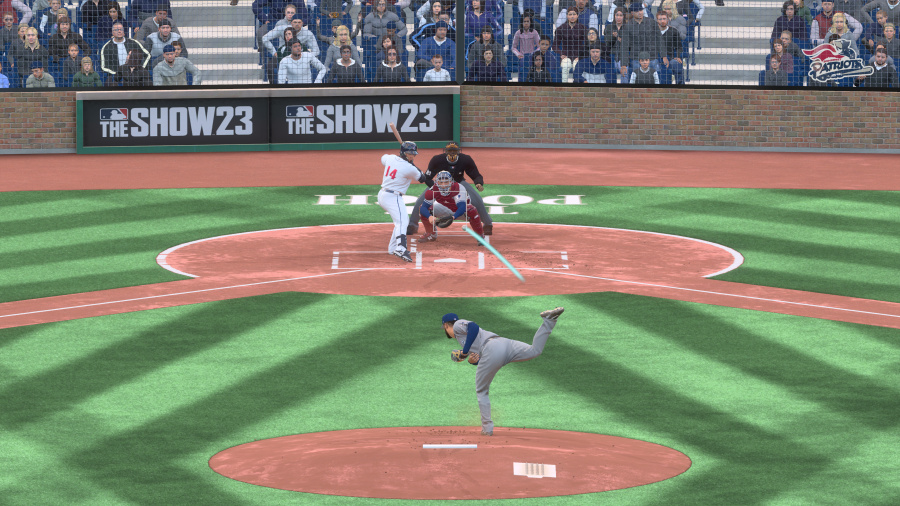 It really does now feel as though MLB The Show, as good as it can look and sound in places, is due a little bit of an overhaul too, we need a little more life and variety in the lines of commentary doled out by the paring of Jon Sciambi and Chris Singleton, and something more along the lines of NBA 2K's narrative-driven MyPlayer when it comes to the lacklustre Road to the Show mode. This in particular is an aspect of the game that should be engaging players much more than it does right now but, with nothing in terms of a story to get involved in, and the fact you can sign up to your dream team from the get-go, it feels like it lacks bite and doesn't provide the impetus to make us really stick in and get involved in the long term. Between games there's next to nothing to do here and so you're left with simply blasting through matches and being returned to an underwhelming locker-room.
Franchise mode also feels as though it's treading water in many regards. Again, it's still a perfectly competent mode, MLB The Show 23 plays a great game after all, nothing about that has changed, there's plenty of options and difficulty settings to tinker with and yes, a new fog of war mechanic has been added to make the draft feel a little more exciting, but it still feels as though it's playing second fiddle to the big money mode that is Diamond Dynasty.
And really, as with FIFA and NBA 2K, it's this card collecting, team-building aspect of the game that, understandably, gets most of the attention here. Diamond Dynasty is absolutely where most people are going to spend the majority of their time, and it's a fantastic mode that's been further enhanced this year by the fact you can earn lots of top cards by just playing the game. Indeed, 2023's offering really is quite generous with how it dishes out high-powered players and sweet cosmetics, meaning that you're less likely to have to stump up real world money for stubs to stay in contention, unless you really want to. We mentioned in our review of last year's outing that slipping further into pay-to-win territory would be bad news for this part of the game and, thankfully, it seems SIE San Diego Studios has been paying attention to fans as it's more generous with its rewards than ever.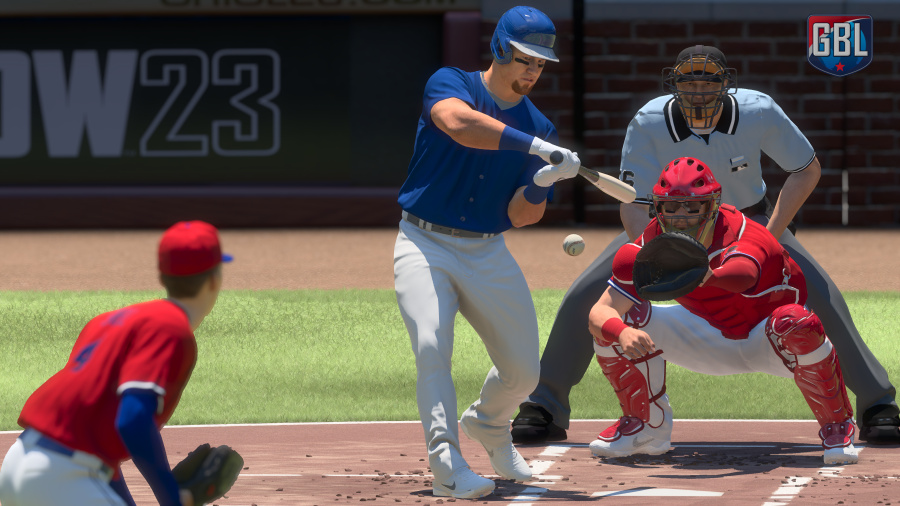 However, this year it's been the all-new Storylines mode that's impressed us the most. It may be Diamond Dynasty that keeps us hooked over the long term, but this thoroughly educational trip through the history of the Negro Leagues has been nothing short of enthralling. Narrated by Bob Kendrick, president of the Negro Leagues Museum, this is just the first chapter in what we assume will be a long-running venture, and it's one that's jam-packed full of fun and informative gameplay. Getting to know the line-up of great baseball players included here is excellent stuff that's enhanced by plenty of background detail, archive footage, press clippings and lively narration that sets you up perfectly as you're invited to take control of the likes of Leroy "Satchel" Paige, Andrew "Rube" Foster, and Buck O'Neil during some of the highlights of their career.
We love how certain aspects of these players are fed into the gameplay here, with Satchel Paige's various nicknames for his pitches appearing onscreen for you to choose from and plenty of bespoke animations included to bring these baseball greats back to life. It's cracking stuff, exactly the kind of informative and entertaining thing we love to see and absolutely the highlight and surprise of this year's MLB The Show offering.
Away from all of this and, well, it's business as usual really. MLB The Show 23 gives you tons of options with regards to how you want to play, with everyone from absolute beginners to stalwart fans catered to through its comprehensive range of difficulty modes, control setups and accessibility options. In terms of presentation, while we do think it's probably time for a revamp of certain aspects, this is still a good-looking game that runs perfectly at 4K/60FPS on Series X. The soundtrack, this year featuring the likes of Metallica, Mac Miller, Wiz Khalifa, The Roots, A Tribe Called Quest and Juice WRLD, is an absolute banger too.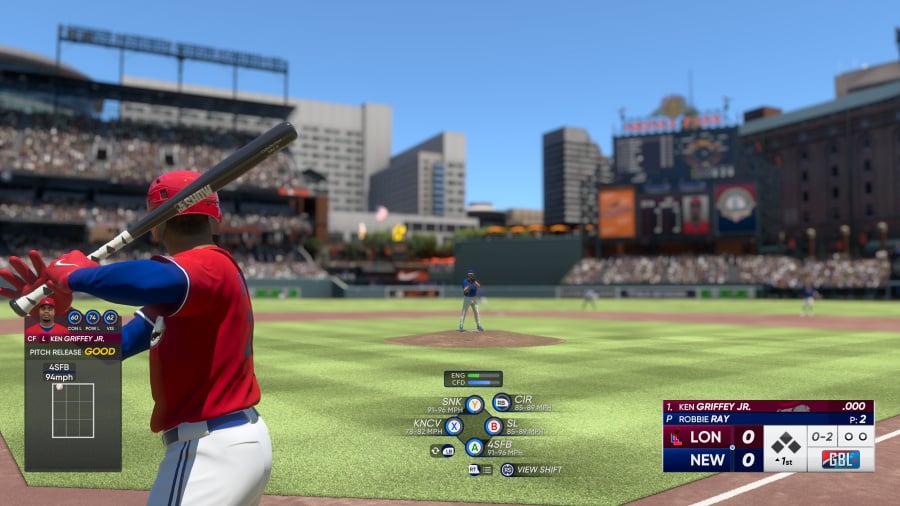 Another fine entry in the franchise all things told then, 2023's outing may play it disappointingly safe when it comes to its Road to the Show and Franchise modes, but Diamond Dynasty and Storylines pick up the slack and, at the end of the day, this is still the premier baseball sim on Xbox consoles.
Conclusion
MLB The Show 23 plays it safe with regards to its Road to the Show and Franchise modes, with both of these aspects in need of a good old-fashioned revamp at this stage in the game. However, Diamond Dynasty is a total blast that very wisely chooses to be generous with its rewards, whilst the all-new Storylines mode introduces a thoroughly entertaining and educational journey through The Negro Leagues that's been our absolute highlight of the package so far this year. With the series' top-notch core gameplay and wealth of control and accessibility options helping to smooth over the rough of a few lacklustre modes, this is another super solid entry in the franchise.