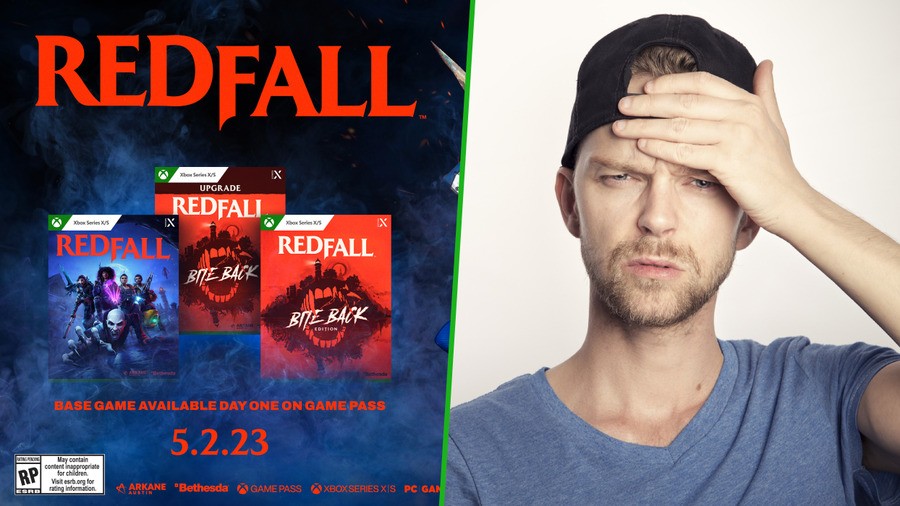 Okay, so, most of you who've been keeping up with upcoming Xbox exclusive Redfall will have heard about the game's lack of a 60FPS performance mode at launch. It's coming, but Arkane seemingly needs more time to deliver a smooth 60FPS option, and if a new boxart image doing the rounds is to be believed, retail stores are making sure Xbox players know about it.
Originally posted by Windows Central's Jez Corden, a physical copy of Redfall appears to have leaked early, with a sticker on the back that reads "60FPS performance mode not available at launch".

Now, we're not sure if any of this is real – the box itself, or the weird 'aftermarket' sticker placed on the shrink wrap, but we are sure it looks hella dodgy. If this is real and has been found in a store somewhere, it certainly looks like a last minute job.
Of course, the digital listing for Redfall has seemingly removed any mentions of 60FPS as the game nears launch, so Microsoft does seem to be trying to make it clear that no such performance mode exists right now. It's not quite as easy to make similar changes to retail copies, but still, something about this just doesn't look right to us.
We've also checked out a few other Xbox Series X cases we have on hand, and none of them mention '60 Frames Per Second' as a feature on the rear – even if the game features 60FPS like Resident Evil 4. We're firmly in the 'let's wait for more evidence' camp on this one, but the image is starting to gain a lot of traction online.
Either way, we hope that Arkane can get this patch sorted ASAP so we can start to focus more on the game itself!