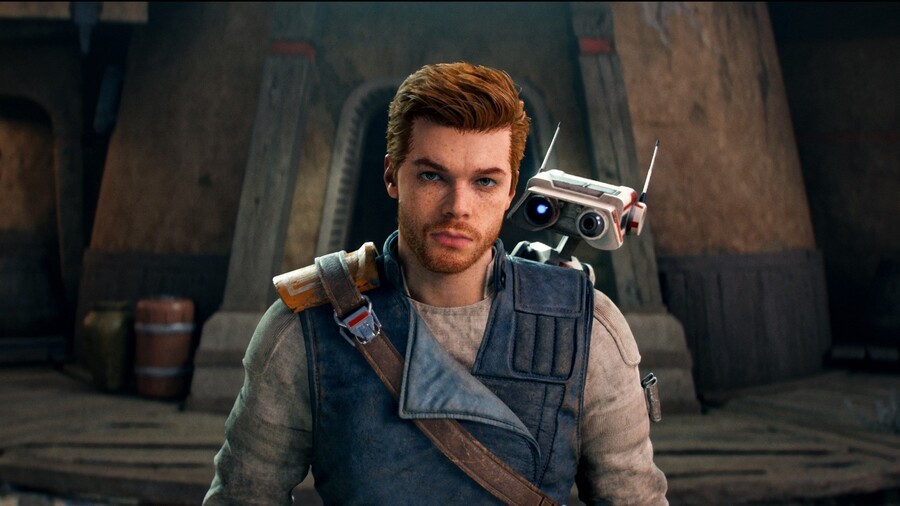 The video game protagonist Cal Kestis is back this week in Star Wars Jedi: Survivor, and while the game's been critically praised so far, from a technical perspective on the user end it's not going so great right now.
PC is the platform that seemingly has the most problems (with Respawn and EA issuing an official statement mentioning how the team is looking into the current issues), and there have also been some bugs here and there on consoles.
On the Xbox front, veteran journalist and Twitter user Andy 'ultrabrilliant' Kelly, who also happens to be Devolver Digital's PR Manager, has supposedly encountered an "extremely weird error message" when loading into a save – essentially preventing the game from being played, to the point even a "fresh save" didn't resolve the issue.
"Loading the 'good' save does jack s***. Still getting the same error message over and over again. Tried a fresh save, relaunching the game, rebooting the console. Nothing…Requested a refund."