Warning: may contain jetpack sex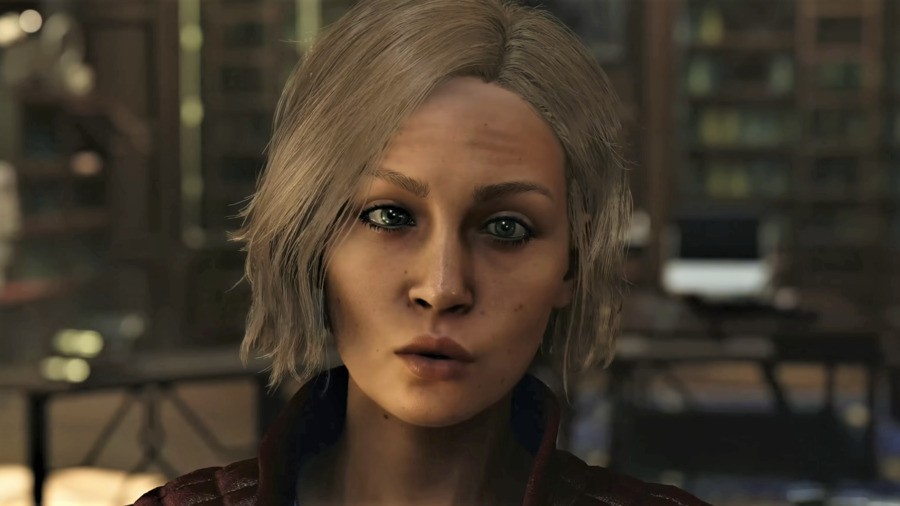 Over the weekend, we spotted that Starfield's Twitter page was updated with a brand-new ESRB rating ahead of the game's September 2023 launch. As was expected, the game has been rated 'M' for Mature in the US, and now the official description has revealed some, err… juicy details about the reasons behind the rating.
There's your usual array of violence-related notes here like using "futuristic guns, lasers, axes, and explosives to kill enemies", but there's also some rather revealing sexual content which the ESRB describes as "suggestive material". Here are a few examples of 'suggestive' Starfield dialogue provided by the ratings board:
"Life is a sexually transmitted disease that's a hundred percent fatal"
"I'm all for getting a little wild, but next time let's try it without the jetpacks"
"Talk about seeing stars, whew… that was amazing."
Well, it sounds like you can get your freak on in Starfield anyway – so there's that box ticked! We'll be exploring all of this when the game launches of course, to err… you know, experience all that Starfield has to offer.
Speaking of which, we should be treated to a real good look at the game in just a few short weeks. Bethesda's Starfield Direct event follows the big Xbox Games Showcase this summer, with both taking place on June 11th, 2023. Just probably don't expect jetpack sex to be the main feature of next month's showcase unless Bethesda Game Studios is feeling particularly saucy.