A 'mature' experience like other Bethesda games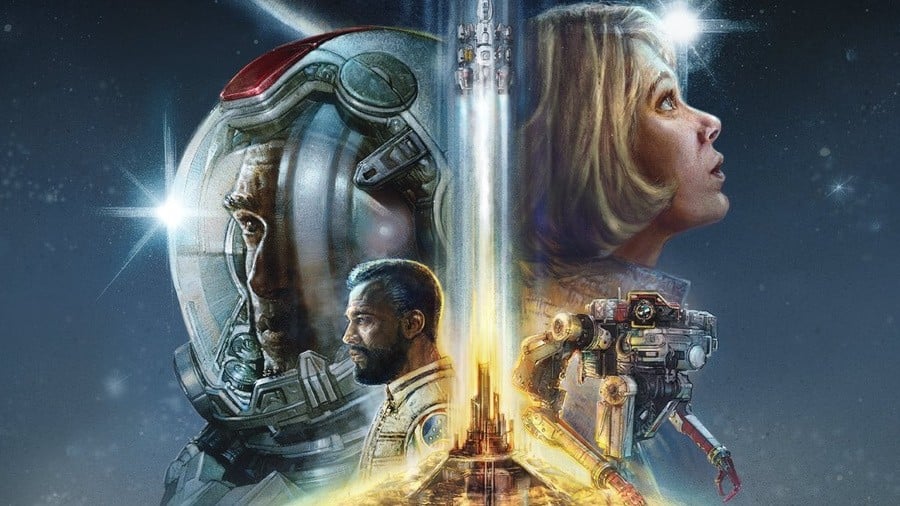 Bethesda's new sci-fi RPG Starfield is on the horizon, and it seems some new information about the game may have been revealed.
On Starfield's official Twitter, the banner image for the account has been updated – revealing what appears to be the ESRB rating for the anticipated title. It seems it will be rated 'M' for Mature (17+) and contains violence, blood, suggestive themes, strong language and the use of drugs.
This is in line with the ratings of other Bethesda titles like The Elder Scrolls V: Skyrim and entries in the Fallout series. An official description for Starfield's rating should be published on the ESRB in the near future. Earlier this year in March, Starfield was rated R18+ in Australia for containing "interactive drug use".
Xbox is hosting its Games Showcase on 11th June, and more details including "tons of new gameplay" is expected to be shown during the special Starfield Developer Direct. Xbox's boss has also mentioned how an update will be provided about the game's frame rate on Xbox ahead of its September launch.
Starfield will either be a masterpiece or mediocre. It all depends on if Todd and Phil get their ***** together and if it launches in a completed state. Both fallout 76 and ESO were made by much smaller and inexperienced teams compared to the ones that made Skyrim and fallout 4 as well as they were using a engine that was never meant for multiplayer. Starfield is using a completely new engine, has the main development team working on it and is exclusive to Xbox and PC meaning the resources that would have gone to a PS5 version can go to bug fixing and developing content. If it's everything we're being promised then it could easily be a strong contender for game of the year (but ToTK will probably take it). But if it launches in a mediocre or buggy state then I don't think Xbox and Bethesda will recover from that backlash.
I think they get this one right. Now i don't think this game alone will save Xbox from it's bad 2022 and so/so start to 2023, but if this is 9's and Forza should be easy 9's. Throw in a few other small titles and MAYBE Hellblade 2 for late 2023 and that would be a massive year for Xbox. With Avowed getting closer to completion and others for 2024, we could be seeing the start of great things for first party Xbox output. I am not ready to write off ABK deal and a great June Showcase and even a Xbox hater has to give us some positive looks. Take that momentum into 2024 and doubters start to become possible Xbox owners. Starfield is the start of the shift or the end of convincing us they have a clue. Hate to give one game all that weight to bare but it seems like where the road has lead.