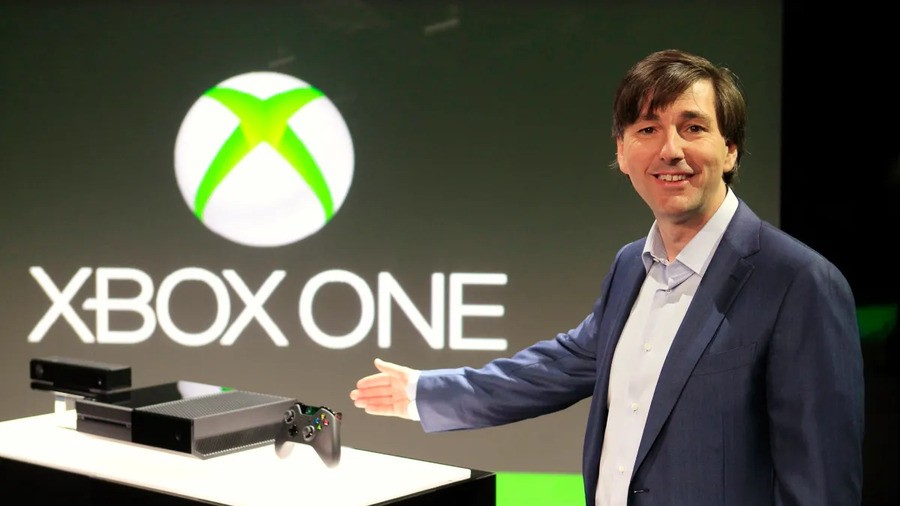 May isn't far away, and we'll soon be gearing up for a stacked summer of gaming announcements. In 2023, we have Summer Game Fest, we have the Xbox Games Showcase, and we'll probably see plenty of other smaller livestreams crop up over the next few months as teams begin to show off what's next for the industry.
This time of year often has us looking back though, to the showcases and E3 conferences of old that still live long in the memory. And, 2023 marks a special year for looking back – it's the 10-year anniversary of Xbox One.
Later in the year we'll probably start reminiscing about the launch of the console itself, and all that the Xbox One delivered over its 7-year lifespan. For now though, we've been thinking about the reveal of the console itself, which all kicked off in May 2013 with the Xbox One Reveal Event.
If you've been around Xbox for as long as we have, you'll remember this moment clear as day. Xbox came out swinging with its messaging around an 'all-in-one entertainment machine', and to say it backfired is quite a big understatement. The gaming community absolutely did not take to Microsoft's vision for the future of Xbox.
Here, we learnt about Xbox's wish to push TV and entertainment to the front of the business, and it quickly became a meme as 'TV TV TV' started to do the rounds in gaming circles. Other ill-conceived features like an always-online check-in became common knowledge at this stage as well – with this particular feature being reversed way before the console actually launched in November 2013.
Games were always a big focus for Xbox regardless of its reveal event messaging, which we learnt a lot about during E3 2013 where Microsoft showcased its impressive launch lineup and what the first few years of Xbox One would look like. Still, we haven't forgotten the reveal event to this day, and it certainly makes for an interesting talking point in 2023.
To start with, it reminds us of just how far the Xbox brand has come in the last 10 years or so. Sure, we're still left talking about a lack of exclusive titles from time to time, but gaming is very much the focus for Xbox, and that's something none of us were very sure about as the Xbox One Reveal event wrapped up on May 21st, 2013.
With Phil Spencer running the ship rather than Don Mattrick these days, Xbox's messaging around gaming is more focused, and Phil & co. have certainly made being an Xbox fan much, much easier over the last few years. We do have a bit of nostalgia for Xbox One at times, but honestly, we love where things have gone since, and we're excited about the future of Xbox and its growing list of game studios.
Still, every now and then it's worth a look back, and we're doing just that on the eve of it being 10 years since Microsoft's Xbox One Reveal Event. If you want to relive these old memories — and maybe look at how far Xbox has come since — we'll drop the full press conference VOD down below.