Xbox News
Talking Point: What Are You Playing This Weekend? (April 15-16)
Jumping into Ghostwire: Tokyo?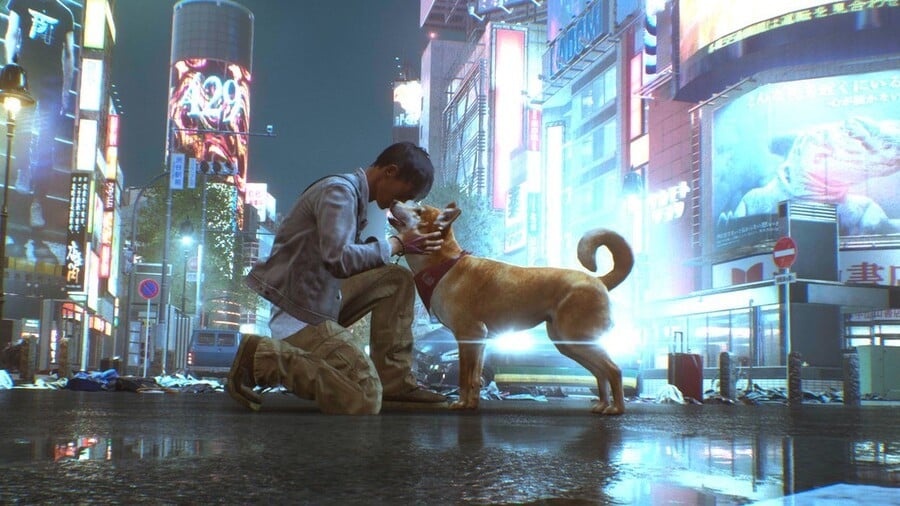 Welcome to another April weekend! If you're looking for things to do on Xbox over the next couple of days, don't forget that we've received some new Game Pass additions recently including Ghostwire: Tokyo, we've got three more Free Play Days titles to try, Ubisoft Plus is now available to subscribe to, and the Xbox Spring Sale remains live!
Here's what we're playing this weekend:
Fraser Gilbert, Editor
Apologies for the repetitiveness of these posts, but I'm still hooked on WWE 2K23 right now! It's specifically the MyGM mode that's dominating my time, as I really love the additions they made to the mode this year – and the fact that it can theoretically go on forever means I could be playing it extensively all the way up to WWE 2K24!
Another game I'd like to try this weekend as part of Free Play Days is Them's Fightin' Herds. I didn't really know anything about it until it appeared in the FPD lineup this week, but it's basically a 2D fighting game with a really alluring cartoon art style. If the gameplay is as good as the visuals, I'm in for a great time with this one.
Have a good weekend, folks!
PJ O'Reilly, Staff Writer
I'm still mopping up bits and pieces in the quite wonderful Ghostwire: Tokyo, which I gave a big juicy 8/10 to in our review this week. Despite a few performance issues, I recommend jumping into this one on Game Pass if you're looking for something refreshingly different from the norm.
Elsewhere, I've got NHL 23 downloading as I type, so I'm looking forward to trying that to see how things have improved from last year's effort. I'll also be spending some time with EA Sports PGA Tour, which seems incredibly in-depth so far, and finally I'm also blasting through Star Wars Jedi: Fallen Order one last time before diving into Survivor when it drops later this month. Too many games!
Have a good weekend.
Craig Reid, Video Producer
Ahoy PX Gang! Another weekend, another WAYP. The main game I'll be sitting down with this weekend is a hush hush situation, so I'm not sure I'll get any gaming time outside of it. However, I can share an update on the 12 100% games resolution I set myself this year. I managed to 'accidentally' 100% Melon Journey: Bittersweet Memories which was humorous, adorable and a great play for any fan of Earthbound.
Moving past the bitter melons saw me dive head first into DREDGE, a sinister sea fishing indie game. I think I'd like to work towards another 100% game this weekend with Resident Evil 4 Remake in mind, however with Redfall on its way and Deathloop on Game Pass… I might be swayed on a trip to Blackreef with Colt Vahn. So we'll see!
Happy gaming folks!