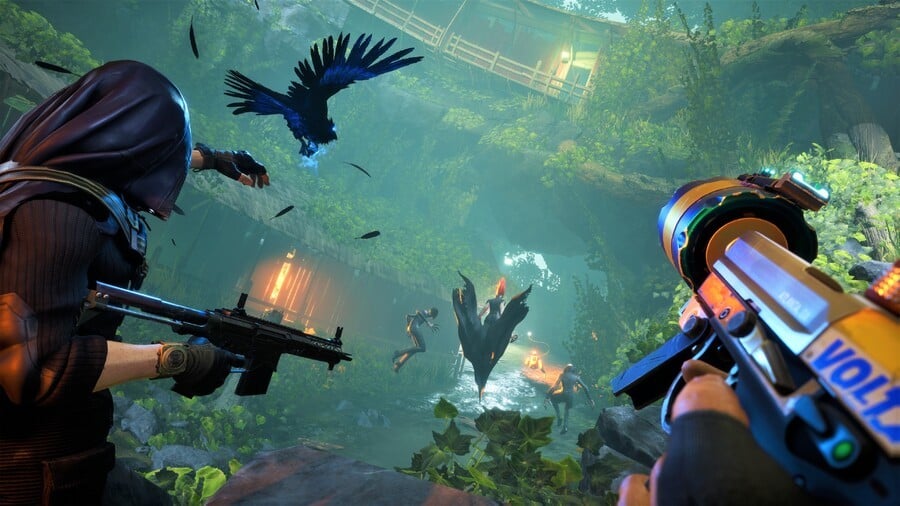 Welcome to the first weekend in May! We've got plenty to keep ourselves busy with over the next few days, including Redfall & Ravenlok on Xbox Game Pass, Star Wars Jedi: Survivor after Respawn pushed out its first post-launch patch, and of course, four more Free Play Days titles to try through May 7.
Here's what we're playing this weekend:
Ben Kerry, Staff Writer
This weekend, I'm gonna be digging back into Resident Evil 4 some more. After reviewing Dead Island 2 I got distracted from Capcom's fantastic remake, so it's about time I jumped back in. I've not had chance to play since the team added the game's Mercenaries mode either, so, I'll be trying that out!
And with that, I've decided that I'll be holding off on Redfall for now. There are just too many issues present at launch, so it's time to be patient, wait for that 60FPS mode and see what else gets sorted between now and then. If you are giving Redfall a go this weekend, I hope you enjoy your time with Arkane's latest title.
Have a great weekend!
PJ O'Reilly, Staff Writer
It's been quite a drama-packed week with both Redfall and Ravenlok dropping to very underwhelming reviews, and so I'll be attempting to relax and get away from it all this weekend by getting properly stuck into Respawn's Star Wars Jedi: Survivor. I thought Fallen Order had some distracting issues that held it back a little, it was a bit clunky in combat and underwhelming in places, especially during its lacklustre early planets, but this sequel is an absolute blast.
Elsewhere, if I can drag myself away from watching the King's coronation (heavy sarcasm) I'll also be continuing to slowly make my way through The Last Case of Benedict Fox, which has been a bit of a mixed bag so far but the Lovecraftian bent to the narrative means I'm compelled to stick with it.
Have a good weekend!
Craig Reid, Video Producer
Ahoy PX gang!
This weekend I'm going to be kicking back with my new Zelda: Tears of the Kingdom Nintendo Switch OLED to play a bit of Breath of the Wild ahead of TotK's launch next Friday. I know, I know, it's not Xbox but can you blame me? Sadly Redfall isn't up to scratch right now, so I'll be holding off playing it until a few FPS patches and some rejigging with the AI. Worth mentioning I do find it super interesting, so my delay on playing it is because I think it could be fun.
Back in keeping with our green website's primary focus, I'll be jumping into a few games of Gears of War 3 here and there after playing it last week. Hopefully I can twist Mr Ben Kerry's arm to go a few rounds with me… 12 years on and the picking up of Gnashers to blast big bad beasties into bits and pieces is still a very fun time.
Happy gaming folks!