Xbox News
Talking Point: Would You Like To See More 'Spin-Offs' From Xbox Game Studios?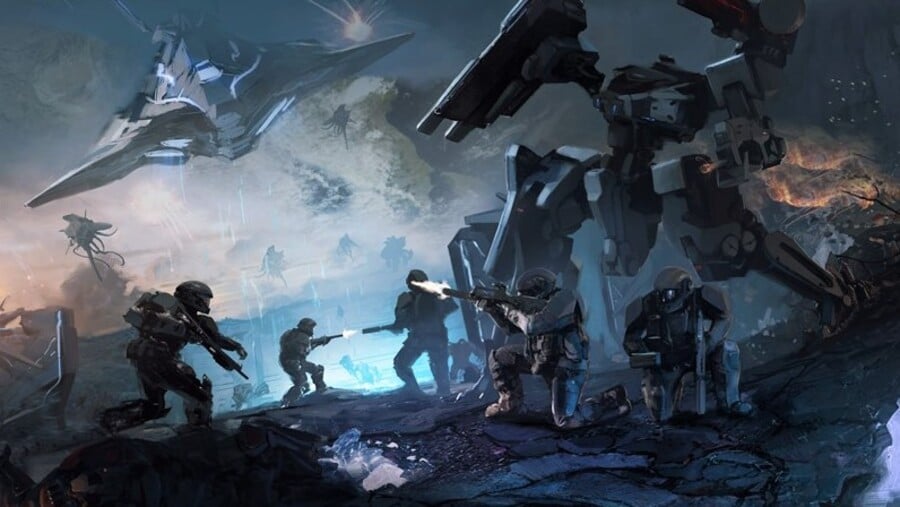 So, Minecraft Legends is officially here, and while these days the franchise has a very specific audience, we're glad that Xbox continues to make good on its acquisition of Mojang/Minecraft. We got Minecraft Dungeons back in 2020 and now Legends this year, so Xbox is seemingly still interested in building out the IP.
However, some of us are not the biggest Minecraft fans in the world here at Pure Xbox (even if Legends is good fun), so this week's launch has mostly got us thinking about what other Xbox spin-offs we'd like to see in the coming years. Team green has a history of this sort of thing — from Halo Wars to Forza Horizon — and we reckon there's plenty of room yet for more spin-offs from Xbox Game Studios.
Gears of War is one of our favourite Xbox franchises, and while we did see Gears Tactics launch back in 2020, we still feel there's lots of potential for that series to grow. What about a DOOM-like Gears FPS? How about an open world RPG set on the planet of Sera? The series has established a pretty big world to explore since its first release back in 2006 – we'd like to see Xbox do some more Gears exploring!
That might be an even better idea considering how long it's taking for The Coalition to develop Gears 6. It's already been four years since Gears 5 and recent reports have suggested that Gears 6 only moved into full production pretty recently. These are just reports for now, but we've certainly seen no official evidence of a new mainline Gears game yet. Handing the IP over to another team to create a spin-off in the meantime could just work!
Now that Xbox has absorbed Bethesda there are even more options for spin-off material. Fallout is another series that comes to mind, especially with Bethesda Game Studios hard at work on Starfield (followed by, presumably, The Elder Scrolls 6). Fallout 1 & 2 never came to Xbox, so why not go back to that classic turn-based style for an upcoming spin-off? That's one way to tide the fans over until 'Fallout 5' anyhow.
As you may have seen from the lead image here, we can't bring this topic up without discussing Halo. Yes, it's had more spin-offs than most Xbox franchises when you count mobile entries and whatnot, but we still think Xbox could go deeper especially for console players. Halo Wars & Halo Wars 2 were a good start (we'd welcome a third one as well), but what about more FPS-focused affairs?
Halo 3: ODST has become a huge fan favourite over the years and we still think that sort of format would work really well for the series. A new idea, sure, but we'd definitely take a smaller bite-sized Halo experience to plug the gap after what's happened with Halo Infinite since launch. The rumoured 'Project Tatanka' could be just that, but either way, it's looking like we have a fairly long wait until the next mainline Halo game.
However, what do you think about all of this? We still potentially have all of the Activision Blizzard IP coming to Xbox soon as well, so there are lots of options out there for Team Xbox. Is there a specific franchise you'd like to see Xbox explore even more?