Xbox Reviews
Teenage Mutant Ninja Turtles: The Cowabunga Collection Review (Xbox Series X|S)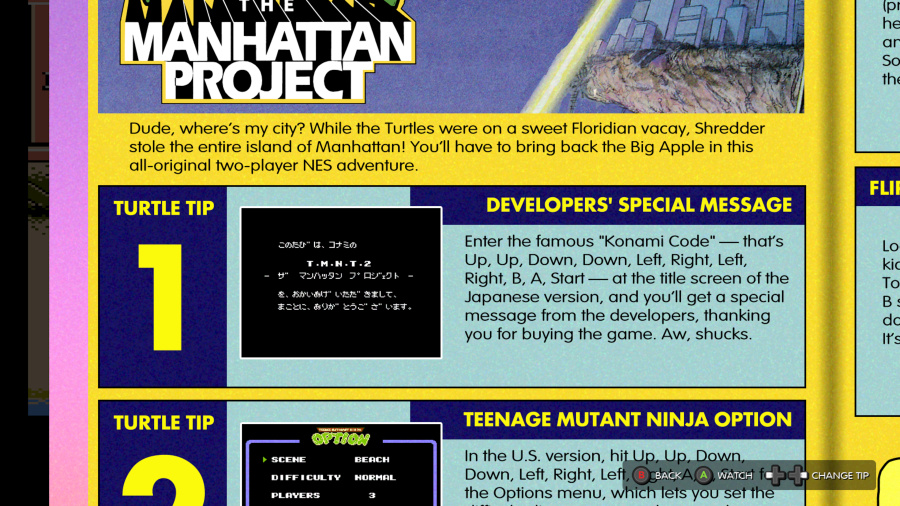 It's been quite a year for fans of the Teenage Mutant Ninja Turtles. We've already had Tribute Games' outstanding Teenage Mutant Ninja Turtles: Shredder's Revenge, a game we called a "lovingly crafted and supremely entertaining return to the glory days of early 1990s Turtles action" in our 9/10 review, and now the heroes in a half-shell return in a compilation collection that serves up some of the best of the pizza-loving pugilist's back-catalogue alongside an expansive selection of extras for aficionados to dig into.
Yes, where we've sometimes been left a little disappointed with the variety/quality of games and extra bits and bobs included in some retro compilations of late, Digital Eclipse's Teenage Mutant Ninja Turtles: The Cowabunga Collection absolutely delivers the goods, with a generous selection of 13 titles that cover the glory years of 1989 through to 1993, alongside an exhaustive museum mode that's stuffed full of bonus goodies.
And we're not just talking about a throwaway selection of goodies here. Oh no, my most radical party dudes, we're talking about a deep dive right down into the very sewers of turtle history. We've got never-before-seen concept art, fully remastered soundtracks to browse through, the original video game boxes and manuals to pore over, design documents, stills from the original tv show, advertising and promo material and wonderfully stylised new guides for each game that you can dip into for tips, tricks, boss battle help and even a bunch of good old-fashioned cheat codes. Far out!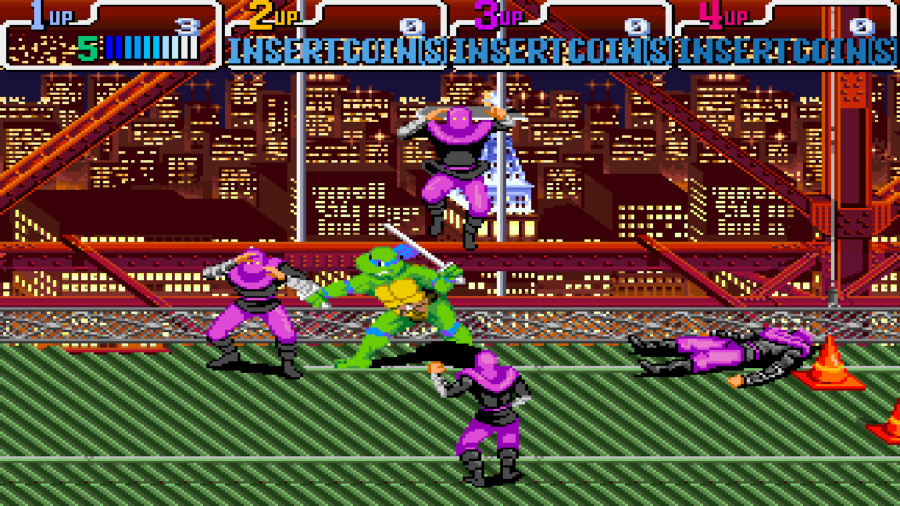 You've got rewind and save state functionality, online multiplayer, couch co-op support, a choice of original, full and full-screen views, a selection of screen filters, custom button mapping and US and Japanese versions for 11 of the 13 games included. Further to all of this, you can also choose to watch a real-time playthrough of each game in the collection, checking out how the computer does things before taking over with a simple button press and jumping into the action when you're ready. This is a huge addition when you consider how hard some of the earlier titles in this compilation are (we've never beaten the original arcade or the first NES game) as it gives you the opportunity to see how tricky areas and tough enemies play out and get defeated, giving you the knowledge required to get stuck in and beat some of these hard as nails oldies for yourself.
Honestly, there's so much extra content included here it's quite difficult to concentrate on the games themselves, but concentrate we must! The 13 titles on offer are as comprehensive a collection of the glory years of side-scrolling Turtles beat 'em ups as we could really have asked for. Yes, if we're being super picky, it might have been nice to see some more recent games just for balance, but those new-fangled efforts aren't really what the Cowabunga Collection is all about, this is a selection that's laser-focused on the classic beat 'em ups and, as you blast through them, it pays to remember that these weren't just throwaway licensed efforts, they weren't secondary to any other beat 'em up franchise at the time. Konami and the Teenage Mutant Ninja Turtles were a big deal in the genre, these were super popular and wonderfully well-made games that drew lots of new gamers into the hobby. If an arcade didn't have a four player Turtles machine in it back in the day, was it really even a place you wanted to hang out?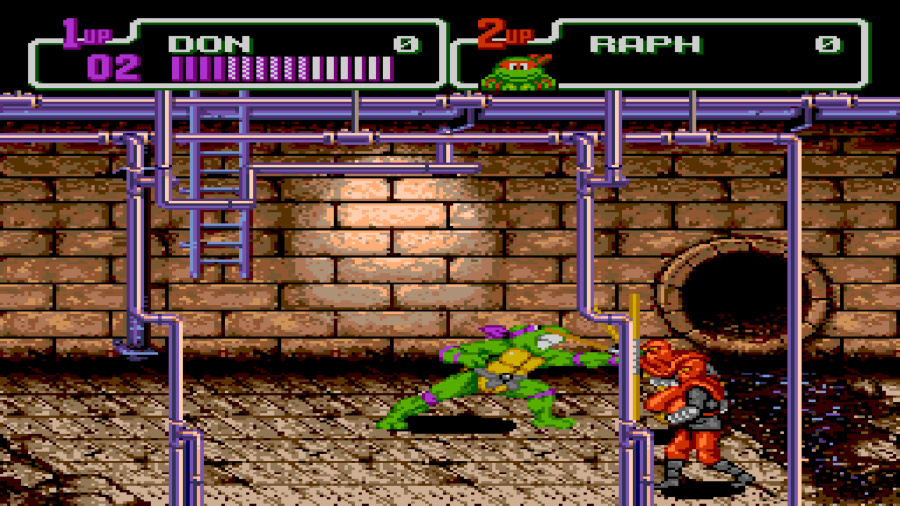 Further to this, some of the console classics included here were among the first games to really nail the transition from the arcade to your home, a real holy grail at the time, serving up the exact same graphical prowess and gameplay speed in the comfort of your own sitting room. It may seem quaint now, but boy-oh-boy was it exciting as all heck back in the day to get in from school and boot straight into arcade quality action instead of some dreadfully slowed down, graphically inferior mess, as was most often the case at the time.
In terms of the games themselves, there are some real standouts here that folk will immediately zero in on. Turtles in Time, The Hyperstone Heist and Tournament Fighters are our own personal highlights, but dig into the Game Boy efforts and earlier NES games and you'll find surprisingly solid fare with Back From The Sewers and The Manhattan Project in particular still holding up really, really well.
With regards to performance, there's a little bit of sprite flickering and slow-down in places with some of the NES games in particular (we've even managed to capture it in one of our screenshots) but, overall, Digital Eclipse has done a fantastic job in presenting this stuff in a wonderfully well-rounded package that doesn't skimp on the extras and delivers a fact-filled and thorough journey through Turtles history that fans of the heroes four, and beat 'em ups in general, will get a lot of satisfaction from.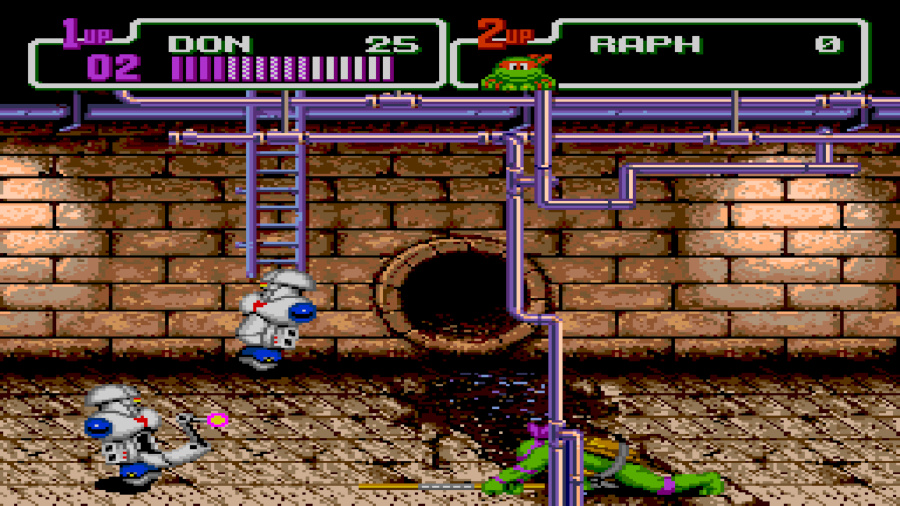 If you played Shredder's Revenge this year and enjoyed it, this really is a properly fascinating trip down memory lane that gives a nice bit of insight into how these games developed and grew into what Tribute Games served us up just a few months ago.
Conclusion
Teenage Mutant Ninja Turtles: The Cowabunga Collection is lean, green and totally not mean. This is a wonderfully thorough compilation of the glory days of 8 and 16-bit Turtles beat 'em ups. There's thirteen games here, covering everything you could possibly want from the glory days of TMNT side-scrolling action, alongside an exhaustive array of extras that goes above and beyond what we've seen from most retro compilations of late. Turtles fans and beat 'em aficionados, get that pepperoni pizza order in, kick back and prepare to relive some of the true greats of the late 80s/early 90s era. Over 30 years on and, as it turns out, we still love being a turtle!