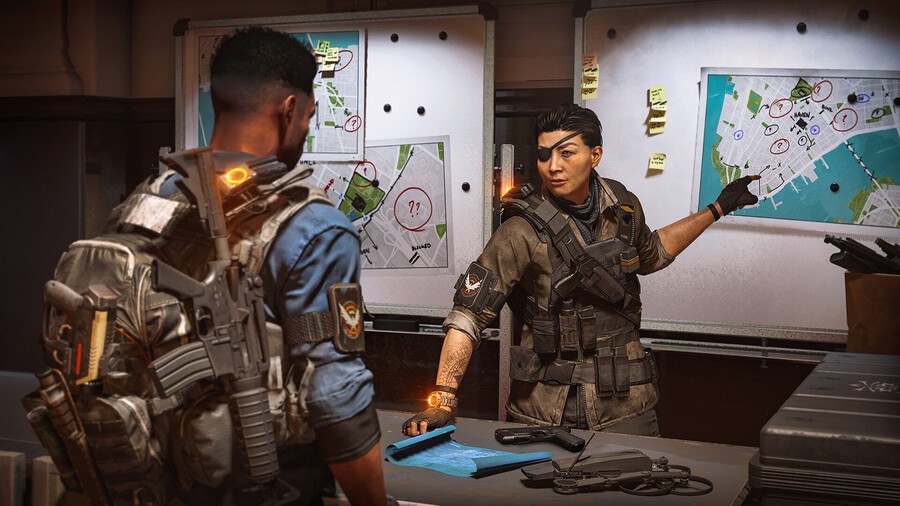 Ubisoft recently held a fairly substantial livestream event on all things The Division, discussing the future of the franchise including what's next for The Division 2. The game is about to enter its fifth year of support, and while that means that even more content is coming to the game in the next few months, a full Xbox Series X|S upgrade remains unlikely at this stage.
Speaking to outlet MP1ST, Creative Director Yannick Banchereau explained why a full native upgrade for The Division 2 is unlikely to launch anytime soon – if at all. Here's what they had to say:
"That's unlikely because if we really wanted to take full advantage of those [current-gen consoles], since we only have one version of the game that is available on all platforms, taking full advantage of those would mean that the game would no longer be available on the old generations.

We still have a lot of players that play on all generations and we are not ready to leave them behind and ask them to upgrade. Right now we are trying to make sure every time we add something, it still runs smoothly on the old gen as well."
The Division 2 did get a current-gen upgrade of sorts when Ubisoft added 60FPS support to the game on Xbox Series X|S, meaning it's at least much smoother to play on next-gen. However, the game is still an Xbox One game at heart and will remain that way for the foreseeable future.
Meanwhile, the team is expanding The Division's universe with even more games on the horizon. Mobile title The Division Resurgence is in the works, while The Division Heartland will deliver a free-to-play survival experience to Xbox players in the near future.