Geoff reveals the lineup
With the cancellation of E3 this year, Geoff Keighley's Summer Game Fest essentially takes over as the main gaming event for the season. With less than a month to go until The Game Awards host delivers the show, a pretty long list of partnered game companies have been announced.
There are some huge names in this list, including the likes of Xbox, Activision, Ubisoft, EA, PlayStation and tons more. The full list of '2023 partners' is displayed down below: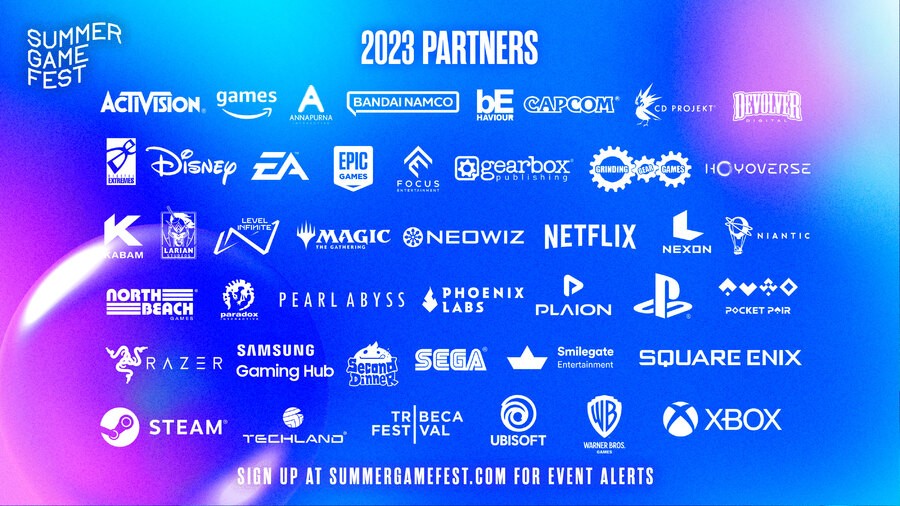 Now, from what we can tell this partner list doesn't necessarily mean that every single team will show up at the main Summer Game Fest livestream on June 8. The event's website lists the Xbox Games Showcase and Ubisoft Forward as events that are partnered with the show – Keighley & Co. seem to consider them all as part of Summer Game Fest 2023.
Having said that, the teams at Xbox, Ubisoft, ActiBlizz and more could still appear with tidbits of info on June 8. Xbox may drop something small alongside a teaser for its Games Showcase, while Activision is likely to focus on its Diablo 4 launch this summer – which happens just two days before Summer Game Fest. Will the latter also tease its next Call of Duty game at one of these events? Only time will tell.
Overall this looks like a solid lineup across the board, and despite the disappearance of E3 this year, it's nice to get some big multiplatform shows in the summer season to see where the industry is moving in the coming months and years. We're getting pretty excited for summer showcase season now!
What do you expect Xbox to show up with here? Leave your predictions down below.