Xbox News
Xbox Boss Phil Spencer 'Loving' New Spooky Indie Title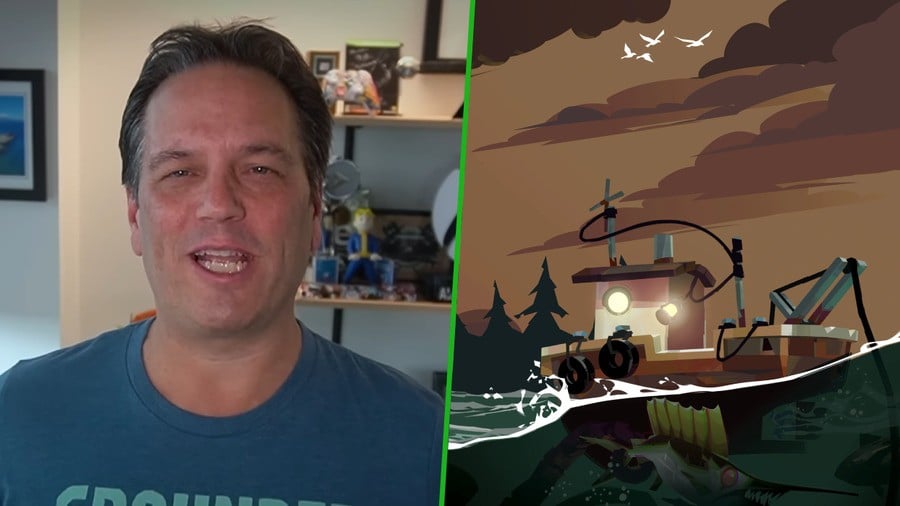 We know that Xbox boss Phil Spencer is a huge gamer himself — you only have to visit his Xbox gamertag to see that — and he often takes to Twitter to post about his most recent plays. Lately, it's looking like he's putting quite a bit of time into DREDGE, the new spooky fishing adventure from Black Salt Games.
DREDGE has been a huge hit in the three weeks-or-so since its launch, with 7000+ Steam reviews alone adding up to an 'Overwhelmingly Positive' rating. Spencer seems to be enjoying his time with the title just as much, with the game's setting, art style and pacing all impressing the Xbox boss.
I'm early days into Dredge @BSG_DREDGE from @BlackSaltGames, loving the setting, art style and pacing. Thanks @pardontomfrench for the reco. pic.twitter.com/wBgHzMaaLb— Phil Spencer (@XboxP3) April 19, 2023
DREDGE is available now on Xbox One and Xbox Series X|S, although sadly, it's not a part of Xbox Game Pass at the moment. If that changes in the future, we'll of course let you know – we'd certainly like to see it hit Microsoft's subscription service some day!
Here's a little bit more info about DREDGE if you decide it's something you might want to pick up:
"DREDGE is a single-player fishing adventure with a sinister undercurrent. Sell your catch, upgrade your boat, and dredge the depths for long-buried secrets. Explore a mysterious archipelago and discover why some things are best left forgotten."