Includes three months of Game Pass Ultimate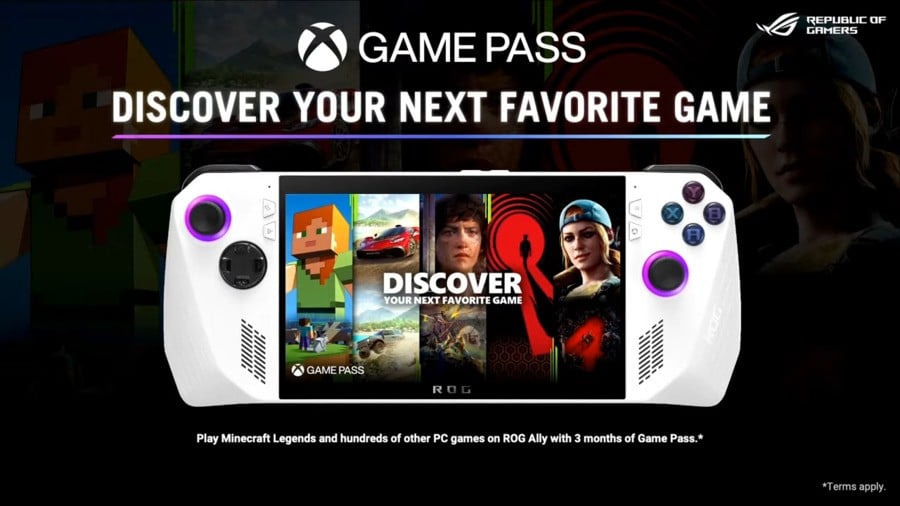 Today's a big day for the ASUS ROG Ally, which is being positioned as not only a major competitor to Valve's Steam Deck, but also the best way to play Xbox games in handheld form – thanks to its native PC Game Pass integration.
The device has just been unveiled as part of a launch event, where the pre-order prices were revealed as $599 for the AMD Ryzen Z1 version and $699 (£699) for the AMD Z1 Extreme version. Here's a look at the details: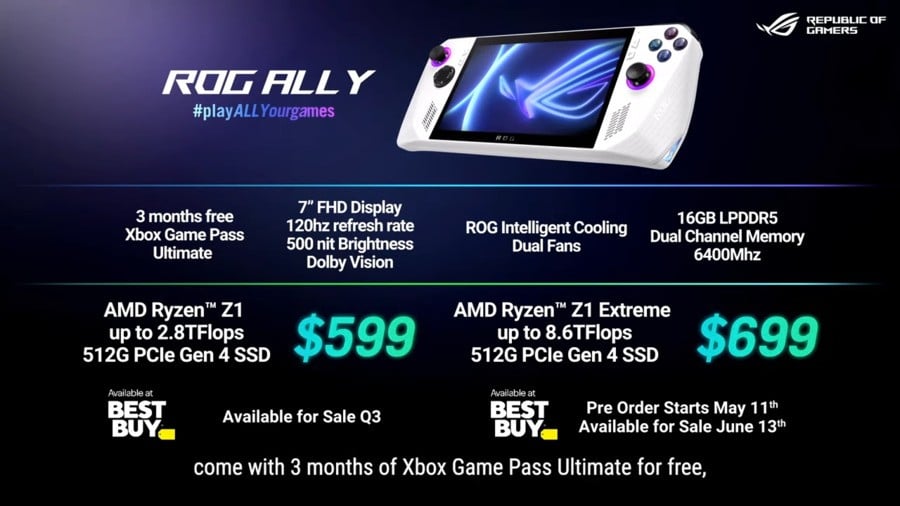 As you can see, pre-orders are beginning today for the Extreme variant, while the cheaper one won't be available until a little later this year. If you do want to pre-order, we suggest getting in pretty quickly!
Xbox has also shown its support, with the "Head of Xbox Devices" (Roanne Sones) appearing at the ASUS ROG Ally launch event, and three months of Xbox Game Pass Ultimate being given away to everyone who buys one.
In our Pure Xbox review of the ASUS ROG Ally, we stated that it's a "third-party handheld device that really delivers" for Xbox fans, even despite its somewhat disappointing battery life – at least when playing at high settings. Ultimately, we summed it up as the "best handheld console on the market for gamers whose digital library favours Microsoft"
Will you be buying the ASUS Rog Ally? Let us know down in the comments section below.