It's been 24 years since Star Wars Episode 1 Racer first launched for Nintendo 64 and Windows PC, and back in 1999 it was considered one of the most beloved Star Wars (and racing) games on the market. After finally receiving an Xbox port back in 2020 courtesy of Aspyr, you can now claim it for free as part of Xbox Games with Gold!
In my personal opinion, it's definitely worth your time – even if you're not a big Star Wars fan. The first thing you'll notice – aside from the really crisp visuals on Xbox – is just how smooth the actual racing feels, as well as the immense sense of speed that comes with it. There's definitely an adjustment period as you get accustomed to the handling of the pods, which admittedly feel quite light at first and tough to maneuver in tight situations, but once you've mastered the braking system along with the (slightly confusing) boosting and repairing mechanics, you'll settle into a rhythm that makes you feel like a Podracing superstar.
The way the campaign works is pretty simple. You pick your chosen competitor (from a lineup that includes the likes of young Anakin Skywalker and the menacing Sebulba), embark on a series of races across the galaxy, and use those victories to improve your pod over time. This all begins with the race from Star Wars Episode 1: The Phantom Menace known as the "Boonta Eve Classic", which is a faithful and largely forgiving representation of the famous circuit.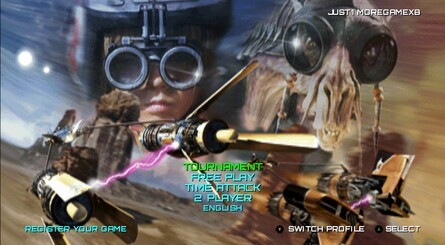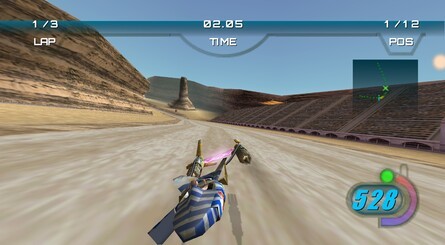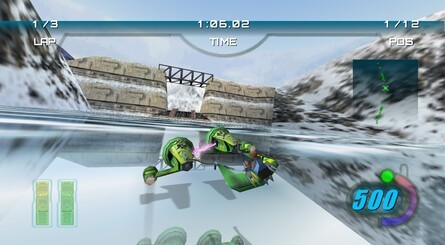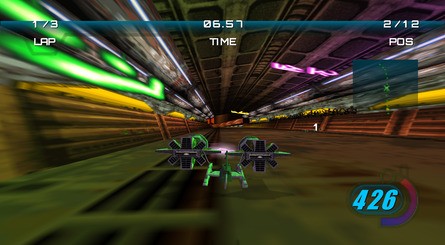 The brilliant thing about Star Wars Episode 1 Racer is that once you've completed the first course, its creativity really begins to shine. You'll find yourself racing in lava-soaked caves, careening through the clouds as part of a notoriously difficult track called "Abyss", and even sliding and skidding your way across icy lakes. It's consistently entertaining stuff, and the later stages definitely provide a welcome degree of challenge, truly putting your skills to the test as you attempt to steer around hazardous obstacles at extremely high speeds.
In terms of the actual Xbox port itself, you don't really get too much here – it's still the same Star Wars Episode 1 Racer experience from 1999, but with (much) cleaner visuals, modernised controls and the addition of Xbox achievements. Nevertheless, I still think it's an absolute blast to play on Xbox in 2023, and the only thing it's really missing is online multiplayer. Without that, the game feels a little redundant after you've completed the main campaign, although I do still find myself jumping back into my pod as little Anakin every now and again!
These days, it's not very often that I find myself enjoying a game as much as I did back in the 20th century, but Star Wars Episode 1 Racer definitely falls into that category. In fact, I think I've had more fun with the Xbox port of this game than I ever did with the Nintendo 64 version in 1999. This is a great addition to Xbox Games with Gold in May 2023, and one of the better Star Wars games on the platform. Hopefully you enjoy it as much as I have!